Members can earn free, automatic SEUs toward their certification renewal by reading and watching eligible content in the Scrum Alliance® Resource Library.
Content that is eligible for SEUs will display an SEU circle within the box and article. In the example screenshot below, the webinar "What the Heck is a Product Owner?" displays an SEU circle to highlight that it is eligible for automatic SEUs. The article "4 Things Agile Practitioners Need to Know from the Agile Business Report" does not have an SEU circle, and therefore isn't eligible for automatic SEUs.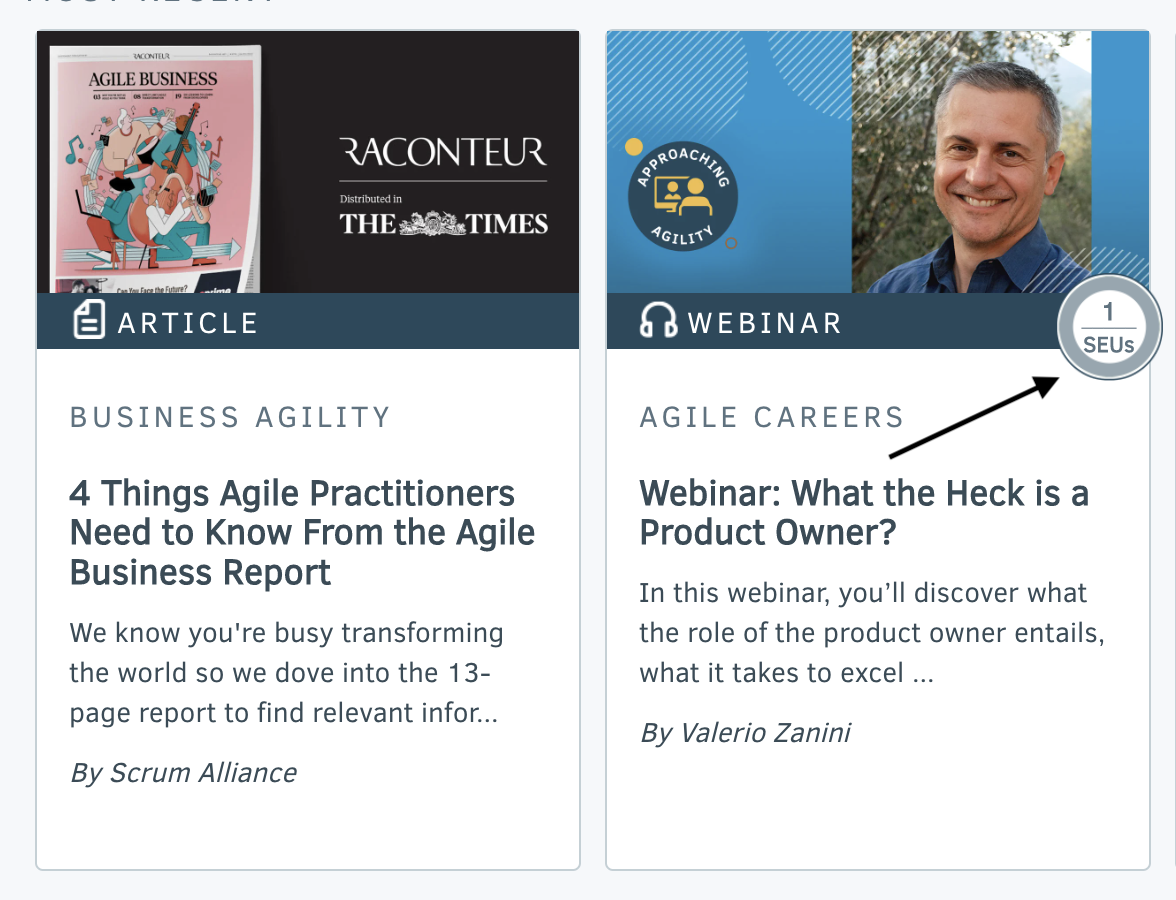 As you read and watch eligible content in the Resource Library, you will notice two SEU circles on the page: one for the amount of SEUs that the content is worth and one for your accumulated SEUs. Your SEU(s) will not be granted to your account until the left circle is completely green. This confirms that the automatic SEU(s) were given to your account successfully (see screenshot below.)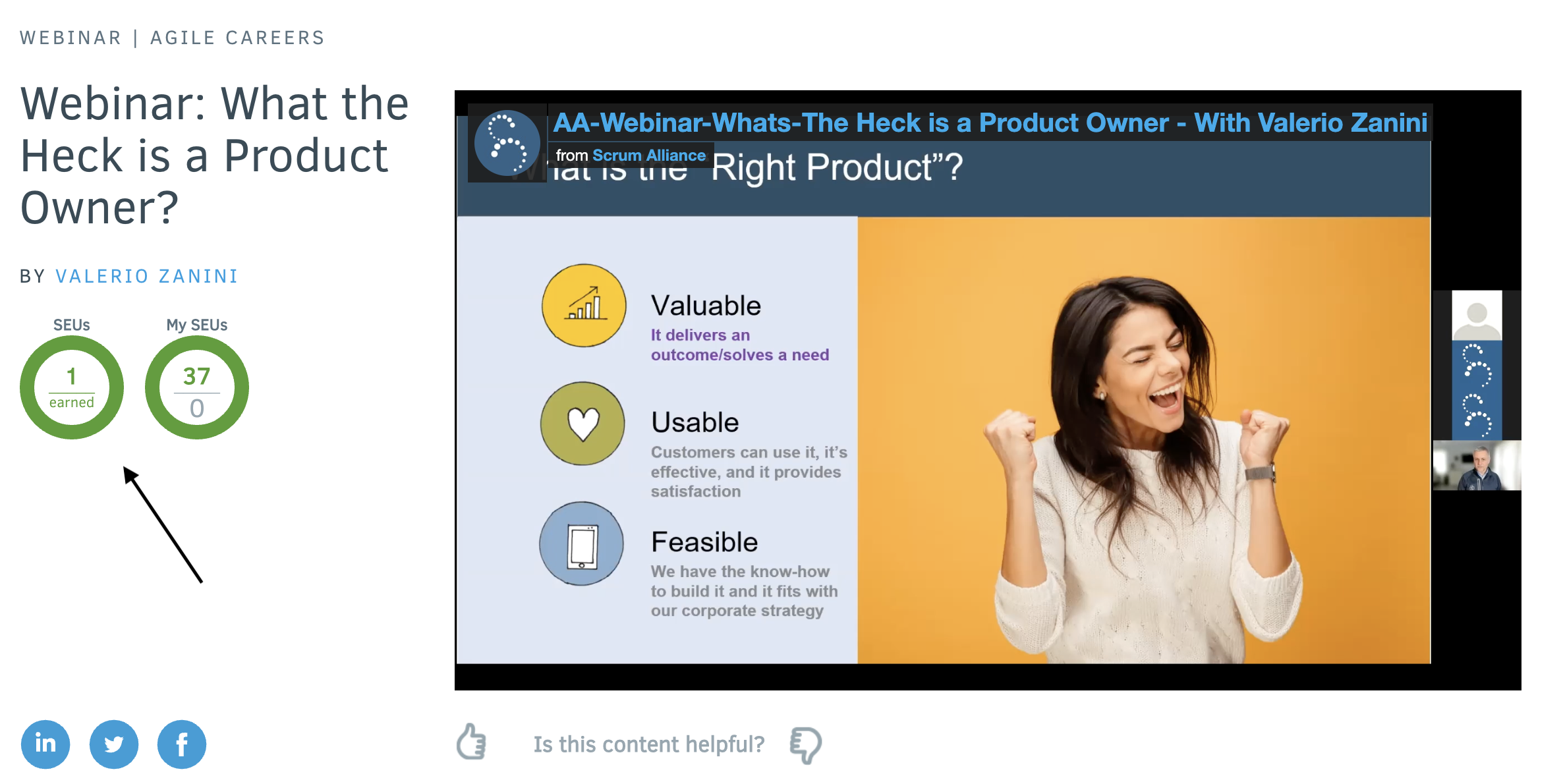 When reading/watching eligible content for automatic SEUs, please ensure you do the following to have your automatic SEUs applied to your account:
Make sure you are logged into your Scrum Alliance account
For articles: Stay on the page for the estimated reading time until the left SEU circle turns completely green. For example, if an article's estimated reading time is 4 minutes, you must stay on the page for 4 minutes to have the SEU circle turn green.
For videos/webinars: Watch the video until the very end and wait until the left SEU circle turns completely green.
If your SEUs are still not being applied automatically, they can be manually added to your account and will be eligible toward your certification renewal. Please follow these steps to manually add SEUs– it only takes a minute!
Log in to your Scrum Alliance Dashboard
Select SEUs from the navigation bar on the left
From the Select an Activity Type dropdown, choose an

activity type

In the Activity Description section, describe the activity
In the Activity Date section select the date the activity was completed using the calendar widget
Enter the hours and minutes spent on the activity in whole numbers
Select the blue Submit button at the bottom