We understand there can be issues with processing through Paypal.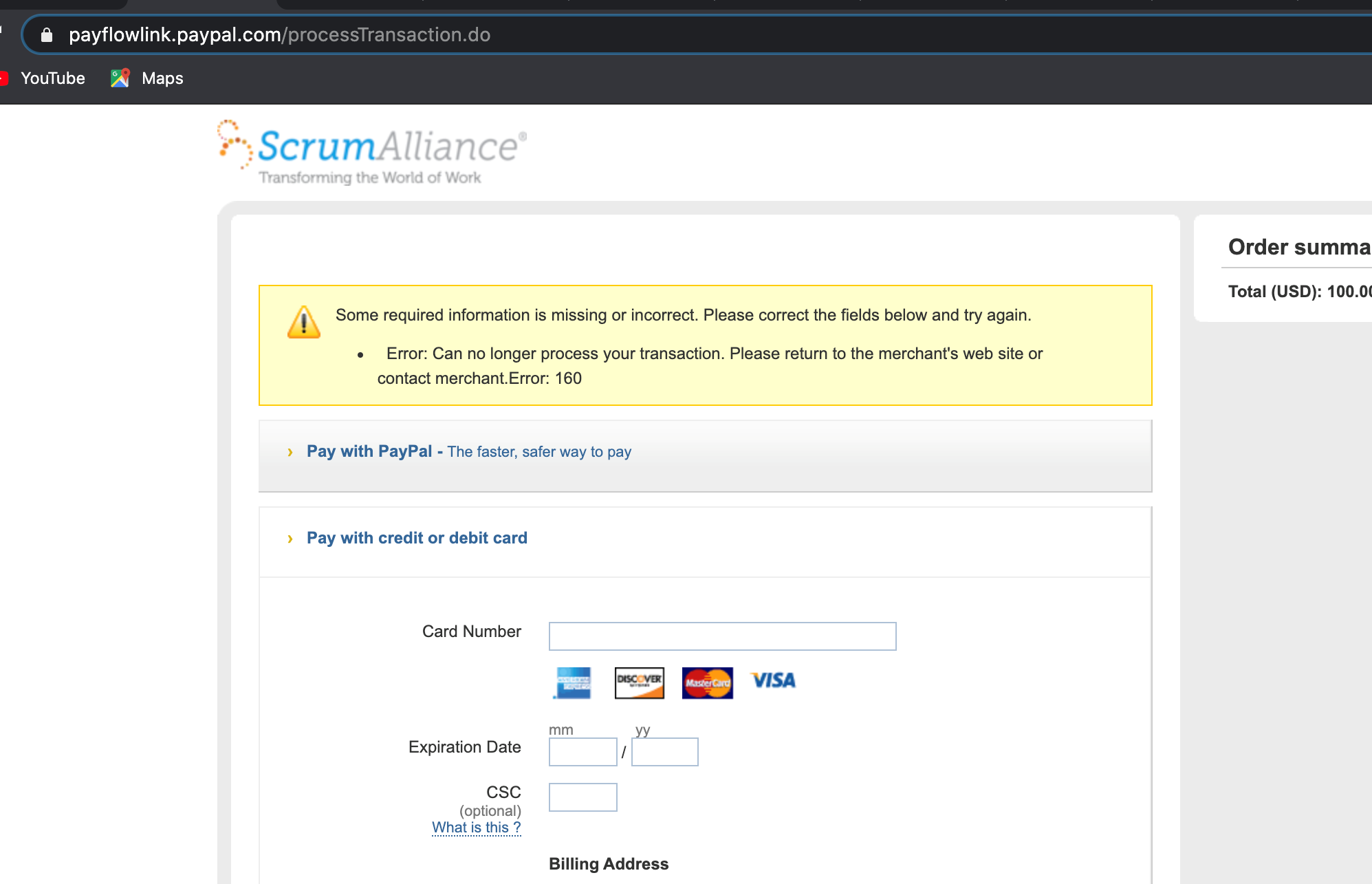 In these situations, it is best to first contact your bank/card issuer to inquire about possible processing impediments. Most often, this will resolve the issue.
If this still does not help, please reach out to support@scrumalliance.org and we can work with you to complete the process.
There will be no penalties assessed and your certification will remain active while we resolve the situation.